How To Apply For The John McCrink Scholarship
-Provide a concise, yet detailed, written statement about themselves and their education goals and aspirations. (Maximum of 500 words)
- Provide a letter from their basketball coach regarding membership on a high school or AAU basketball team.
-Proof of acceptance into a healthcare profession academic program.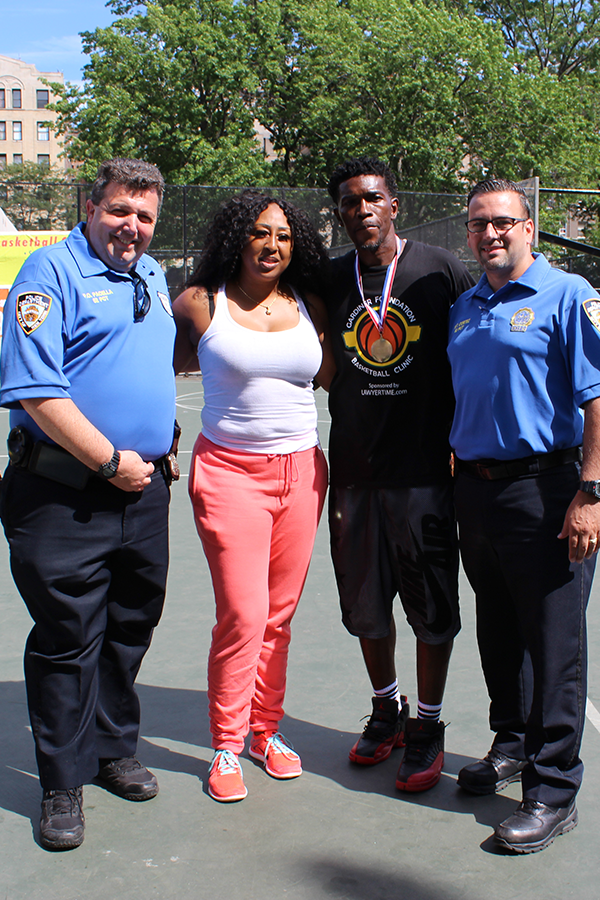 Students must meet the following requirements in order to qualify for the scholarship.
Proof of a four-year high school transcript from New York State
Most recent report card submission
Written letter to the Gardiner Foundation explaining why you should receive the scholarship
Letter of recommendation from a Guidance Counselor, Dean or Principal
Copy of a college acceptance letter
Documentation
Download PDF
Please complete and mail the above downloaded PDF form with your application for consideration. All information must be addressed and mailed to:

The Gardiner Foundation Inc.
3227 Lurting Avenue
Bronx, New York 10469
All Scholarships applicants must be able to attend the Annual Gardiner Foundation Basketball Classic, August 20 - 21.
Gardiner Foundation 2023 Scholarship Recipients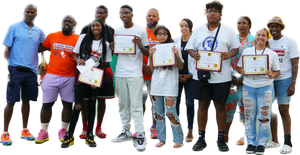 Nya Bunn
Nya is a graduate of the Promise Academy I Charter High School in Harlem. This fall she will enroll in the State University of New York at Buffalo where she will pursue a major in Biology and a career as a pediatric nurse. Nya served as a positive role model in her high school's afterschool program and is a kind young woman with a great drive to succeed who is passionate about helping others.
Brandon Blake
Brandon is a graduate of the Denzel Washington School of the Arts. This fall, he will enroll at the University of Connecticut where he will pursue a degree in Psychology. Brandon plays the trumpet and is known as a tireless worker who handles responsibility well
Kacey Ivette Alvarenga
Kacey is a graduate of Mott Haven Village Preparatory High School. This fall she will enroll in the City College of New York where she will pursue a degree in Art. On her way to graduating high school in 3 years Kasey made the principal's list and was inducted into the National Honor Society. She possesses great leadership qualities and is a wonderful team player.
Brandon Ramkissoon
Brandon is a graduate of John Jay High School and will enroll at Pace University in the fall where he will attend their Pforzheimer Honors College in the Lubin School of Business and pursue a major in Accounting and Finance. Brandon is a caring and competent person whose commitment to academic excellence allowed him to graduate with High Honors and earn an Honors Scholarship and a Sibling Scholarship at Pace. He volunteered his time serving local veterans, youth and the less fortunate while also excelling in E-Sports and as team Captain in Track and Field and Soccer.
Sarah Reyes
Sarah Reyes is a graduate of Benjamin Cardozo High School and will enroll in Queensborough Community College's Dance Program this fall. Sarah is an inspiring, dedicated and passionate young lady who has been a responsible, intelligent and reliable student throughout her academic career. Her desire to learn and demand more of herself is displayed in her performance and attentiveness during her classes. Sarah sees herself as not just a dancer but an artist that wants to contribute to the community in a therapeutic and spiritual way while sharing the healing power of dance.
Gardiner Foundation Scholarship Highlights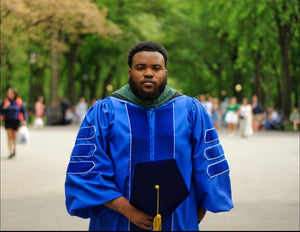 Dr. Malik Campbell
"As a recipient of the Gardiner Foundation Scholarship in 2017, I want to express my deepest gratitude for the incredible opportunity your scholarship
has provided me. Thanks to your support, I have successfully completed my academic journey, and I am now equipped to pursue my dreams in Physical Therapy and Sports Medicine.
Your generosity has made a tremendous impact on my life, and I am forever
grateful."
- Dr. Malik Campbell, DPT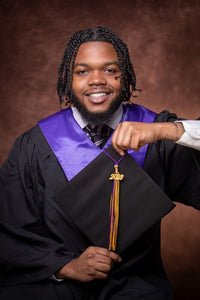 Dane Simpson
"I am Dane Simpson and I am writing to express my sincere gratitude to you for choosing me as a recipient of the Gardiner Foundation Scholarship in 2018. Thank you for supporting me in my next adventure, having you in my corner was a blessing as I encountered new obstacles. I graduated from the University at Albany, Bachelors of Science in Business Economics Class of 2023."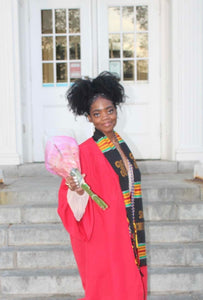 Emily Smith
"I want to convey my profound appreciation for the wonderful chance that your scholarship has given me as a 2019 Gardiner Foundation Scholarship recipient. The support that I received through the foundation has been very beneficial to me throughout my time in college. I was able to complete my undergraduate bachelor's studies successfully and am now prepared to continue my study and follow my interests in criminology and forensic anthropology. Thank you for your true compassion toward the inner-city youth."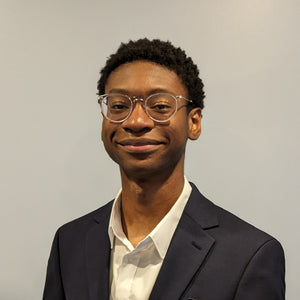 Corey Bryan
"My name is Corey Bryan I'm 22 years old and I grew up under the Gardiner Foundation. I'm a recent graduate from New England College with a Bachelor's Degree in Game Design and minor in Business Administration. I'm currently looking to begin my career full-time in the game design industry.

Very passionate about 3D modeling and gaming as I enjoy doing these activities in my downtime.

I also created my own esports organization called Lightning Kings Gaming to give gamers around the world an opportunity and platform to be recognized. I strive to continuously give gamers an experience that will benefit them and their careers long term."
Past Scholarship Recipients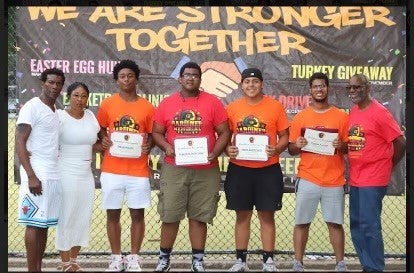 2022 Winners
Devan Avant
Isaac Zambrano
Tomas Santos
Franchot Solarzano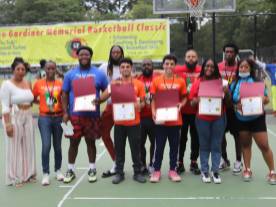 2021 Winners
Kimani Merchant
Justin N. Montanez
Aaron L. Montanez
Tiaje Bennett
Naia Braxton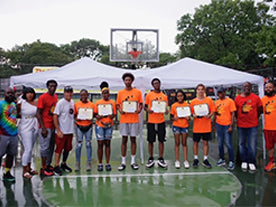 2019 Winners
Jimmy Ascencio
Madison Kerr
Tyler McInnis
Charles Noonan
Emily Smith
Tyrone Davis III
Myles Mathias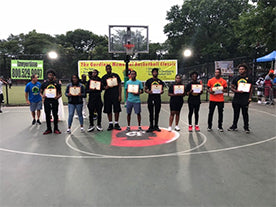 2018 Winners
Bryce Branch
Dontez Braxton
Brittani Broderick
Diamond Brown
Jayvawn Clarke
Tyrone Davis III
Anthony Greer
Kendall McInnis
Skye Michele Saunders
Dane Simpson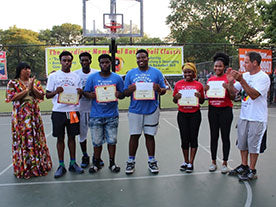 2017 Winners
Farahana Appiah
Kate Appiah
Malik Campbell
Destin Huggins
Averi Parker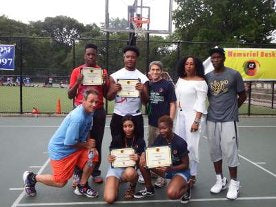 2016 Winners
Justin Gilchrist
A'Donte Braxton
Breanna Wilkerson
Penda Smith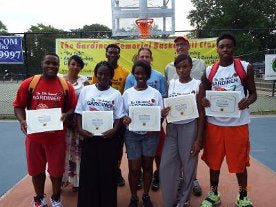 2015 Winners
Justin Williams
Dority Mensah
Tiffany Sarpong
Destiny Huggins
Torrie Evans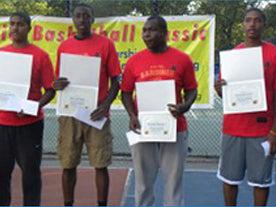 2014 Scholarships
Brandon Patterson
Brandon Howell
Joseph Simmons
Tyler Parking
2013 Scholarships
Naim Bligen
Dominique Henderson
Dajahn V. Myers
Terrell Segre
2010 Scholarships
Jack Middleton
Shaun Mattocks
Denzel Henderson
Chantel Corley
Antaya Bright
2009 Scholarships
Ashley Hargrove
Durand Scott
Wesley Meyers
2008 Scholarships
Atiya Blackwell
Denielle Henderson